Join Black United Representation Network
To challenge and tackle persistent racial inequalities in Greater Manchester which negatively impact people of African Descent to bring about systemic change.
Greater Manchester has an acute shortage of people of African descent in senior leadership positions that can influence policy and decision-making. The decades long lack of strong and co-ordinated Black leadership has resulted in growing racial inequalities. 
BURN was created to fill this gap.
Don't Settle For Less
Our Vision
To make Greater Manchester one of the best places in the world for people of African descent to grow up, get on and grow old.
To achieve parity and equality of opportunity for Black residents covering health, business, education, employment and skills training, to build back better in the post-COVID world and achieve our vision for Greater Manchester.
1. Black leaders in senior decision making positions in ALL public bodies in Greater Manchester.
2. 1% of the GMCA's £8 billion annual budget to be ringfenced for Black owned businesses. That's £80 million pounds that can create 2,000 new jobs for people of colour.
The founders have successfully lobbied for the creation of a race equality panel to advise Metro Mayor, Andy Burnham which will be launched in July 2020.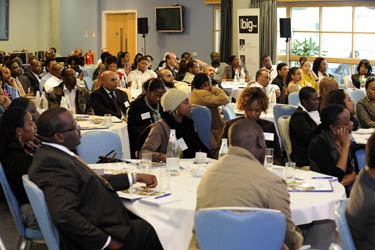 PanAfrican Trade Summit
Coming March 2021 in Manchester
Building closer trade, business and cultural links between the continent of Africa and Northern Powerhouse businesses in the UK.
Priority Sectors
Matching African development needs with UK products and services.
Africa Markets Research
Our Doing Business in Africa guide broken down by individual countries.
Summit Details
For business to business UK SME's looking to boost growth through winning new business in African markets.
"The future belongs to those who prepare for it today."